2022 is full of possibilities and we need Ambassadors like you!
Being an Ambassador of the Chamber is the key to networking and being in the community. As an Ambassador you serve as a goodwill representative of the organization that works for business and community interests in Palestine. Your role as an Ambassador is very important and rewarding. You will meet new people, make new friends and make our community a better place - all at the same time.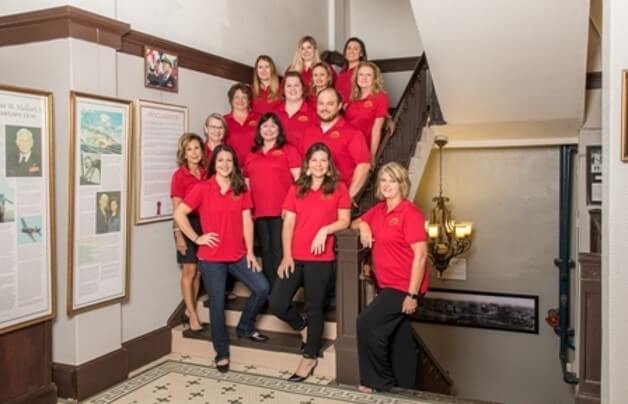 Public relations arm of the Palestine Area Chamber of Commerce
Goodwill representative of our community
Energetic, community oriented people
Meeting with businesses and assisting in their needs for the community
Exposure for your business.
Recognition of your commitment to building a better business community.
Satisfaction from making a difference in our community.
& Most of all…It's a ton of fun!!
Serve as official PACC representatives at Chamber events:
Ribbon Cuttings
Grand Openings/Ground Breakings
After Hours Mixers
Encourage Chamber membership and retention through visits to PACC members
Keep PACC membership informed of on-going & check in with your assigned businesses
projects/functions/accomplishments affecting businesses
Keep the Chamber abreast of the pulse of the community
Owners and/or employees of PACC member businesses (limited to two per business)
Individual PACC members
Must attend 50% of all meetings and events (Meetings are held once a month. You can find them on the Calendar along with any events.)
Don't have the time to be an Ambassador but like the involvement?
Volunteer!!
As our community grows, the need for Volunteers at the Chamber Office has increased.  We are looking for someone who loves our town and knows a bit about the history of Palestine and current events. Volunteer for a few hours at the office during the week.  If you prefer not to be in an office, throughout the year the Chamber of Commerce engages in many activities to promote the Palestine area businesses. We rely on generous volunteers to help our Chamber members and Board of Directors reach the goals set forth each year.  We are always looking for those of like mind who are committed to the community in which they live.
Won't you join us?